Turn your skin into drinking water
Thanks to its porous surface, activated carbon has a strong filtering power. It can purify water from lime, nitrates and pesticides, and improve its taste.
The Binchotan vegetable carbon allows you to purify and decontaminate your running water.
It is charged with negative ions and naturally attracts toxic particles to it.
It allows you to filter some of the impurities (toxins and pollutants) from your drinking water to make it healthier and of better quality.
The activated carbon allows you to effectively reduce nitrates, limestone, copper, lead, chlorine and pesticides. The icing on the cake, it also remineralizes your drinking water by releasing calcium, potassium and magnesium into the water.
This activated vegetable carbon is an alternative to Binchotan Ubame from Kishu, whose Eucalyptus forests are managed sustainably without the use of fertilizers or pesticides. Binchotan is naturally steam activated, it filters and mineralizes running water.
Binchotan charcoal is made from Eucalyptus wood from Vietnam. 
Vegetable charcoal binchotan
These coals are certified organic by the Vinacontrol organization and are not treated with any chemical product.
Pour the tap water into a carafe and place the piece of activated carbon (one piece for one liter of water). Recycling: When the carbon no longer acts on the water, give it a second life : – in your plants as natural fertilizer – in your fireplace or barbecue – in the bottom of a garbage can to avoid bad smells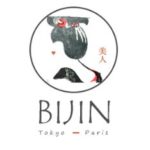 The laboratory is based in France, it is a laboratory of artisanal plant cosmetics.
The list of ingredients is minimalist without superfluous, in order to preserve the strict necessary of active ingredients and effectiveness. The composition of the products contains no parabens, no perfumes, no coloring agents, no synthetic agents, no preservatives…
The objective of the Bijin laboratory is to propose quality ingredients, from organic agriculture in order to limit the risks on health and to preserve all their benefit and effectiveness. 60% to 100% of the ingredients included in the compositions are from organic agriculture certified BIO by ECOCERT.