Face oil concentrated in Ashitaba and Getto, renowned for their incredible medicinal properties.
The Okinawa archipelago in Japan is adorned with an extraordinary flora composed of flowers and plants with colors, scents, and textures so singular of tropical islands. One of them contains such benefits that it is nicknamed "Flower of Paradise": the Getto.
Getto is extremely rich in antioxidants, various polyphenols and bactericidal essential oil. Used on the skin, it is a very effective youth ointment, which explains why this secret has been so well kept by the women of the Japanese archipelago for centuries.
These new revolutionary skin care products are based on the communitarianism and mutual aid of the Okinawan people, since they act on cellular "socialization" to boost the dermal-epidermal junction.
If this miraculous plant is so popular, it is because of its unique antioxidant composition and its visible effects on the skin's collagen level.
Tired of the dangerous man-made chemicals used in cosmetics? There is a better way to fight skin aging. Okinawa Secret Youth Oil is made from powerful plants grown on the Okinawa Islands. It is based on the synergy of super antioxidants, vitamins C & B
vitamins C & B, carotenoids, ferulic acid, selenium and omega 3 to slow down the effects of time and prolong the
and extend the life of the cells.
According to a recent study, Getto could be the secret to the longevity of the Okinawan people in southern Japan, who enjoy the longest life expectancy in the world. Getto is concentrated in resveratrol (polyphenol), flavonoids and sterols. These powerful antioxidants have the ability to strengthen the skin's inter-structural connections and destroy reactive oxygen.
Ashitaba is the anti-aging star. It is rich in
in flavonoid 4,4′- dimethoxychalcone, a natural component with anti-oxidant properties. It naturally reduces cellular decline by decreasing the formation of free radicals.
Rice bran oil is rich in squalane, a natural moisturizer, ferulic acid and γ-oryzanol, which effectively fight against the signs of time and dehydration.
Green tea oil, from the seeds of the tea plant, is an excellent source of oleic acid, which contains more than 80%.
The rose hip contains trans-retinoic acid, ultra-regenerating and healing. Its richness in linoleic acid reduces the skin's water loss and protects the hydrolipidic film. Rich in Omega 6 (linoleic acid),
Apricot oil acts on cell renewal to prevent and fight against skin aging.
ORYZA SATIVA GERM OIL*, CAMELLIA SINENSIS SEED OIL*, PRUNUS ARMENIACA KERNEL OIL*, ROSA CANINA SEED OIL*, ALPINIA ZERUMBET EXTRACT*, ANGELICA KEISKEI EXTRACT*, PARFUM, TOCOPHEROL, ALPINIA ZERUMBET FLOWER*, ANIBA ROSAEODORA WOOD OIL*, ANGELICA KEISKEI LEAF*
*Ingredients from organic farming. COSMOS ORGANIC certified by Ecocert Greenlife according to the COSMOS standard. 97% of the total ingredients are from Organic Agriculture.
Morning and evening, pour a few drops into the palm of your hand, warm the product between your palms and then apply to your face and neck.
Tip: add 3 drops to your usual face care product to optimize its effects and if your hands suffer from dehydration after repeated washing, add a few drops to your hand care product.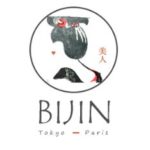 The laboratory is based in France, it is a laboratory of artisanal plant cosmetics.
The list of ingredients is minimalist without superfluous, in order to preserve the strict necessary of active ingredients and effectiveness. The composition of the products contains no parabens, no perfumes, no coloring agents, no synthetic agents, no preservatives…
The objective of the Bijin laboratory is to propose quality ingredients, from organic agriculture in order to limit the risks on health and to preserve all their benefit and effectiveness. 60% to 100% of the ingredients included in the compositions are from organic agriculture certified BIO by ECOCERT.