FOODIE CARE WITH "SUPERFOODS", DERIVED FROM ANCESTRAL JAPANESE RECIPES AND BEAUTY RITUALS.
Voted best FRENCH BIO 2022 product by a panel of 100 testers
The Bijin laboratory revives ancestral beauty rituals with a line of "foodie" treatments line of "foodie" treatments with Japanese "super foods", recognized for their virtues on the body and the skin.
This body care is made of raw or minimally processed edible raw materials, in order to preserve all their properties and benefits, to preserve all their properties and skin benefits.
This body balm deeply moisturizes: it is particularly adapted to very dry skin or skin weakened by time or the sun.
It has a smooth and silky texture and exudes a delicate natural fragrance. Elected best organic product 2022, this non-greasy balm is very rich in natural antioxidants: Resveratrol, flavonoids and sterols. These natural antioxidants are powerful: they have the power to strengthen the inter-structural connections of the skin and destroy reactive oxygen.
The balm is also concentrated in squalane from rice bran oil, which allows you to naturally and effectively moisturize your skin while preventively fighting the signs of time.
The balm is concentrated in Getto (Alpinia zerumbet), known as the flower of paradise, a plant concentrate with exceptional anti-aging power.
The niacin and amino acids provided by rice starch protect your cells from oxidative stress and the resulting cellular degradation.
According to a recent study, Getto could be the secret to the longevity of the Okinawan people in southern Japan, who enjoy the longest life expectancy in the world. Getto is concentrated in resveratrol (polyphenol), flavonoids and sterols. These powerful antioxidants have the ability to strengthen the skin's inter-structural connections and destroy reactive oxygen.
Rice bran oil is rich in squalane, a natural moisturizer, ferulic acid and γ-oryzanol, which effectively fight against the signs of time and dehydration.
Rice starch contains niacin and amino acids known to protect to protect cells from oxidative stress.
BUTYROSPERMUM PARKII BUTTER*, HéLIANTHUS ANNUUS SEED OIL*, ORYZA SATIVA STARCH*, ORYZA SATIVA BRAN OIL*, SORBITAN OLIVATE, ALPINIA ZERUMBET LEAF EXTRACT*, PARFUM, ORYZA SATIVA BRAN CERA, tocopherol, Alpinia zerumbet flower*, LINALOOL, LIMONENE, GERANIOL, CITRONELLOL, BENZYL SALICYLATE, COUMARIN, EUGENOL.
*Ingredients from organic farming. COSMOS
ORGANIC certified by Ecocert Greenlife according to the
COSMOS STANDARD.
88% of the total ingredients are from Organic Agriculture.
Apply morning and evening with light massages all over the
massage all over the body. Insist on the finest and most fragile parts and fragile parts: neck, décolleté and back of the hands.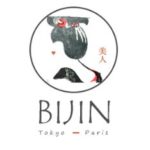 All the products are made in France, in an artisanal plant cosmetics laboratory.
The list of ingredients is minimalist without superfluous, in order to preserve the strict necessary of active ingredients and effectiveness. The composition of the products contains no parabens, no perfumes, no colorants, no synthetic agents, no preservatives…
The objective of the Bijin laboratory is to propose quality ingredients, from organic agriculture in order to limit the risks on health and to preserve all their benefit and effectiveness. 60% to 100% of the ingredients included in the compositions are from organic agriculture certified BIO by ECOCERT.